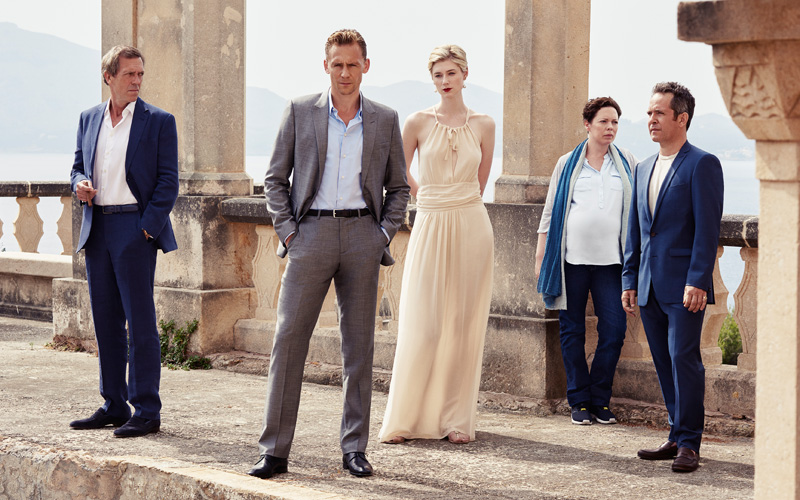 Spy drama The Night Manager, AMC's latest original series, will premiere on AMC Africa on Monday 22nd February.
Starring Tom Hiddleston (The Avengers) and Hugh Laurie (House), the eight-part drama based on John le Carré's famous espionage novel will air at 20:00 CAT.
The series follows a former British soldier, Jonathan Pine (Hiddleston) who is recruited to infiltrate the inner circle of international businessman Richard Onslow Roper (Laurie) and put a stop to his alliance between the intelligence community and the secret arms trade.
To reach the heart of Roper's vast empire, Pine must withstand the suspicious interrogations of his venal chief of staff, Major Corkoran (Tom Hollander) and the allure of his beautiful girlfriend Jed (Elizabeth Debicki).
And to complete his mission successfully, Pine must first become a criminal himself.
Author John Le Carré is an executive producer along with, Simon Cornwell, Stephen Cornwell, Stephen Garrett and writer David Farr. Academy Award® winner Susanne Bier, serves as director on The Night Manager, a co-production between AMC, BBC One and The Ink Factory.
Be one of the first to watch this exciting new series, exclusive to AMC, when it premieres on Monday 22nd February at 20:00 CAT.
Click here to find out how you can watch AMC in your region, the home of original series such as Fear the Walking Dead, Breaking Bad and Into The Badlands and acclaimed American cinema.