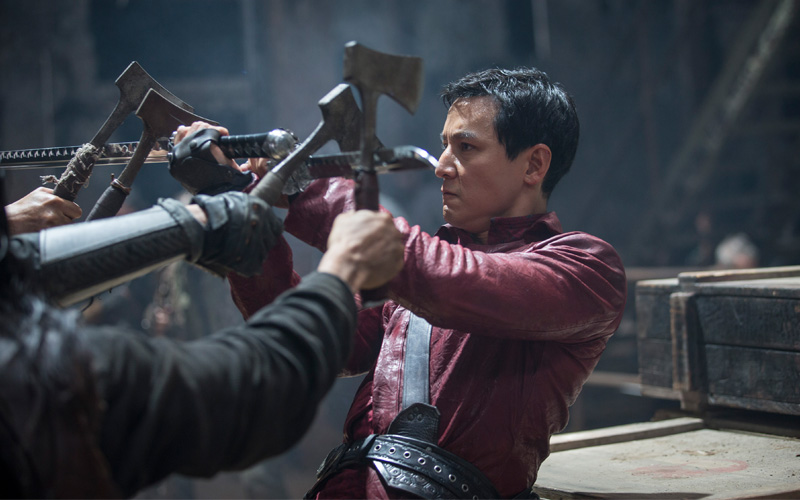 Sunny's loyalties are tested in episode two of Into The Badlands
It only took a few minutes of the Into The Badlands series premiere before fans and critics were raving about AMC's newest original show.
Sunny, the most feared Clipper in the Badlands, arrived on screen with a bang. Taking on ten nomads in a mind-blowing first fight scene, Daniel Wu's character gave us a taste of things to come in the genre-bending martial arts drama, created by the kung-fu minds behind Crouching Tiger, Hidden Dragon.
However, the show doesn't stop with gut-busting battle scenes. The search for life beyond the borders of the Badlands began in episode one, with the arrival of MK – a mysterious boy harbouring a secret power.
With Quinn and The Widow fighting for control of the Badlands, will Sunny be brave enough to search for something more? Find out when episode two airs next Monday 23rd November, only on AMC – and, while you wait, check out the preview below!