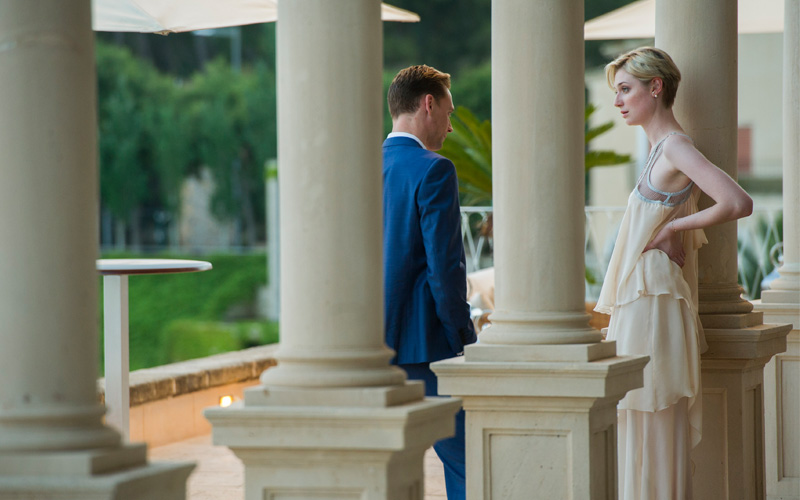 The premiere of AMC's highly-anticipated new spy drama, The Night Manager, is just around the corner, and the series based on John le Carre's famous novel promises to be a thrilling ride full of twists, turns, lies and deception.
The impressive cast is led by Hugh Laurie (House) and Tom Hiddleston (Avengers) but The Night Manager also introduces Elizabeth Debicki as the mysterious and alluring girlfriend of international arms dealer Richard Roper.
Her name may not be widely known at the moment, but Debicki may not be in the shadows for much longer after this staring role. Get to know her in this exclusive interview, and watch her in The Night Manager, Mondays at 20:00 CAT from February 22nd!
Q:         What is your favorite spy novel or movie?
 A:         "The Quiet American by Graham Greene. I read it in school and I have always loved it."
Q:         What name would you choose if you had to go undercover?
A:         "No.5″
Q:         Are you a good liar?
A:         "It depends on the stakes and who I am lying to. If it's to someone I know, or about something important then I cannot tell a successful lie. If it's something mundane and simply makes things faster or easier then yes, I think I'm OK under pressure."
Q:         What are the similarities between the jobs of an actress and a spy?
A:        " Transformation, endless airports, visas and passports. A general vagabond life that is usually organised by someone higher up the chain."
Q:         You were born in Paris, your dad is Polish, you grew up in Australia… How many passports do you have?
A:         "I actually currently own only one."
Q:         What three things would you include in your personal "undercover survival kit" and why?
A:        "A great wig, copious amounts of foreign cash and Jason Bourne. Helpful in a tight squeeze."
Q:         What is the most spy-like thing you have ever done?
A:        "Travel through four countries in three days, with multiple costume changes and at least one martini."
Q:         Fictional or not, in your opinion who is the greatest spy of all time and why?
A:         "I am going to have to say Bond. He is quite simply the greatest."
Q:         Spies must be able to deceive the undeceivable.  What is the most ridiculous thing you fooled someone into believing?
A:         "Elizabeth Debicki is in fact Sean Connery's greatest performance."
Q:         Your character in The Night Manager is closely involved with people who master the art of deception. Have you met people like that in real life?
A:         "Yes, indeed I have. They shall not be named."
Don't miss the series premiere of The Night Manager on Monday 22nd February at 20:00 CAT, only on AMC!