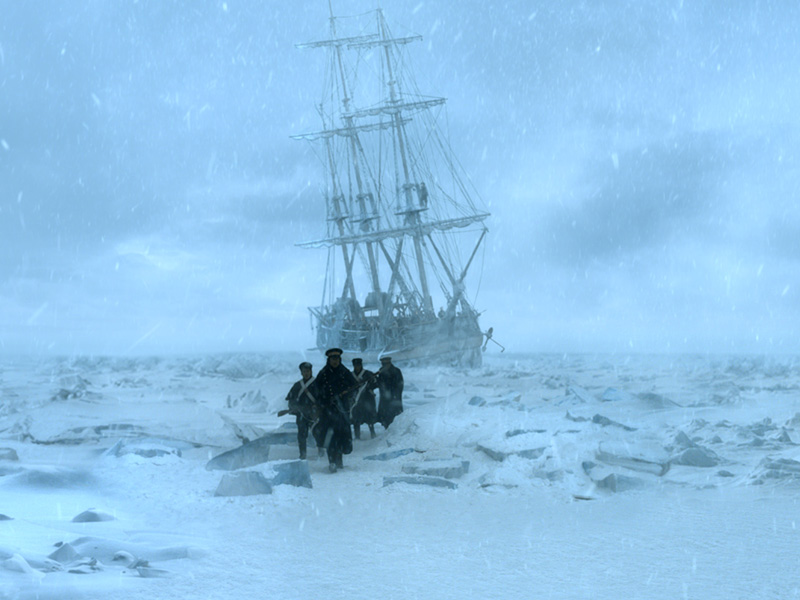 Executive produced by Ridley Scott, David Kajganich and Soo Hugh, AMC's upcoming thriller The Terror will take you on a chilling journey to unfathomable lands with a two-hour premiere on Tuesday 27th April.
Based on a true story, The Terror relates Sir John Franklin's treacherous expedition to the Arctic in search of the Northwest Passage as commander of two Royal Navy fleets: HMS Erebus and HMS Terror.
The maritime series stars Jared Harris (The Crown, Mad Men) as Captain Francis Crozier; Tobias Menzies (Outlander) as Captain James Fitzjames; Ciarán Hinds (Game of Thrones) as Sir John Franklin; Paul Ready (Cuffs) as Dr. Henry Goodsir; Adam Nagaitis (Suffragette) as Cornelius Hickey; Nive Nielsen (The New World) as Lady Silence; Ian Hart (Finding Neverland) as Thomas Blanky; and Trystan Gravelle (Mr. Selfridge) as Henry Collins.