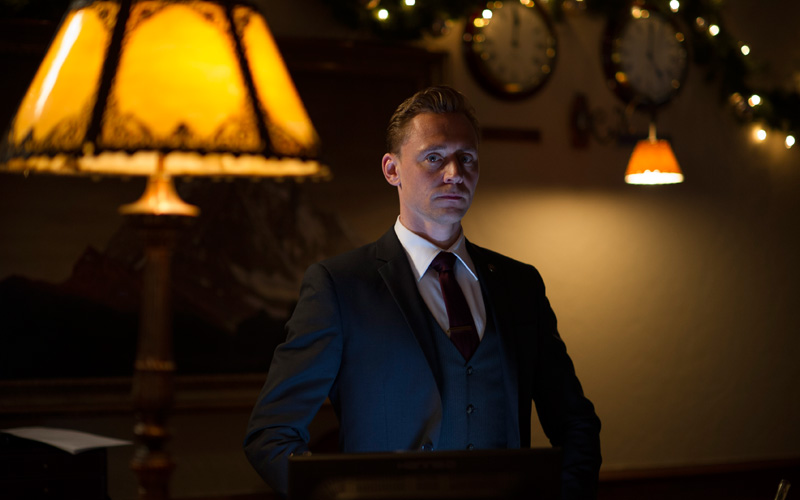 Here's four reasons you can't afford to miss original series and new movies on AMC this month!
AMC's new series The Night Manager has arrived
AMC's latest original series kicked off last week and introduced us to two intriguing new anti-heroes in Jonathan Pine and Richard Roper.
As Pine infiltrates deeper into Roper's criminal underworld the lines between good and evil will become more and more blurred. Don't miss new episodes every Monday at 20:00 CAT.
Walt and Jesse make dangerous new enemies in Breaking Bad: Season 3
We didn't cut you off for long, with Season 3 of Breaking Bad starting immediately following the finale of Season 2.
Don't miss new episodes every Thursday at 20:00 CAT as Walt and Jesse's reputations grow and they start to make a few dangerous enemies.
Throwback to the classics with our 80′s movie weekend.
Starting on Friday 25th March we're celebrating our favourite 80′s classics, with three nights of back-to-back movies.
Each night from 20:00 CAT, tune in for a blast from the past including, A Fish Called Wanda, The Heavenly Kid, Mannequin, Valley Girl, Desperately Seeking Susan and Bright Lights, Big City. Enjoy!
New movies and old favourites every day of the week
As usual on AMC you can tune in every single day and catch classic and acclaimed cinema from across the pond.
This month we're bringing you major movies like The Patriot, Raging Bull, Les Miserables and The Man in the Iron Mask, just to name a few. Check our TV listings every day to see what's coming up!